Update No. 3 - October 14, 2022
Tēnā koutou katoa
Welcome to another version of the update. Today I'm trying something new – a short podcast (12 minutes long!) to provide an update on how WellSouth clinical services are evolving. Please let me know how useful (or not) you find this form of communication.
Key points today:
Covid keeps on trickling along
Evusheld update
Future WellSouth direction, call for interested people to join our Long Term Condition working group (short term though!)
The Southern Primary Health Care Research Network is here – join us!
Monkeypox guidance
Health information for Special Ukraine visa holders
De-escalation training
Vote for the Nurse rep for the WellSouth Board
GP/NP Conference – Registration extended and spaces available for Dunedin/Otago practices – 04-06 November 2022 – Te Anau
Covid-19 updates
Southern Numbers
We have had over 130,000 reported cases of Covid-19 in our district so far. The current modelling is predicting another peak over summer, as shown below. This modelling does not including any new variants popping out of the box that have a different profile to the current variants around. Predominantly older age groups are reporting positive Covid tests over recent weeks.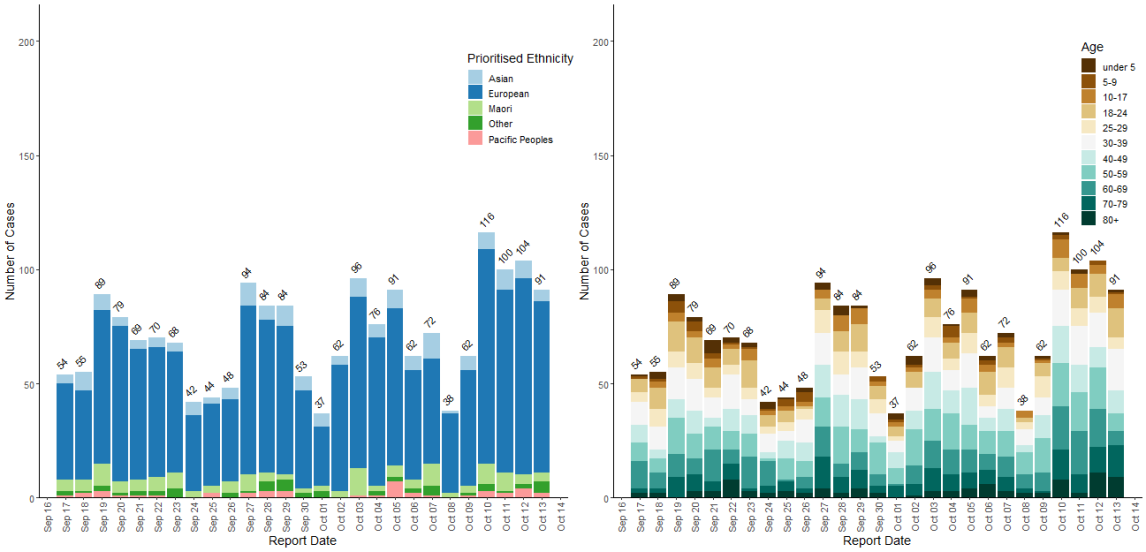 Access to Evusheld
Evusheld (tixagevimab and cilgavimab) is now available to patients via PHARMAC funding, Tixagevimab with cilgavimab (Evusheld) Access Criteria - Pharmac | New Zealand Government with funding for prescribing, dispensing and administering this medication in primary care. Evusheld should be administered to severely immunocompromised patients considered to be at risk of inadequate immune response to SARS-CoV-2 vaccination or infection.
Hospital clinicians are determining the vast majority of patients who are severely immunocompromised and are eligible for EVUSHELD. The hospital will send letters to:
patients who are eligible for EVUSHELD
GPs of patients who are eligible for EVUSHELD
GPs of patients who have already received EVUSHELD in the hospital setting
A further group of people eligible for EVUSHELD is those people for whom Covid vaccination is medically contraindicated, and who are at high risk of serious outcomes if they were to contract Covid-19. This group will be identified by you as their general practice or community pharmacy team.
Your eligible patients will be asked to contact you, and it would be great if you make contact with them if they don't. There are likely to be about 2 patients per 1000 who are likely to be eligible for EVUSHELD. The HealthPathway for EVUSHELD is at https://southern.communityhealthpathways.org/1033645.htm
The fee schedule for assessing patients for eligibility for EVUSHELD and administering EVUSHELD is shown below. There is no fee to the patient. The full fee schedule is attached to this email. Its worth clarifying that pharmacies are only able to order it once they get a prescription (ie they can't hold it in stock an anticipation). Depending on time of order, most pharmacies would be able to obtain it overnight.
Evusheld Primary Care Claiming Guidance
Evusheld Administration Process Overview Flowchart

Payment can be claimed via the WellSouth Portal, a snapshot of where to find it is below: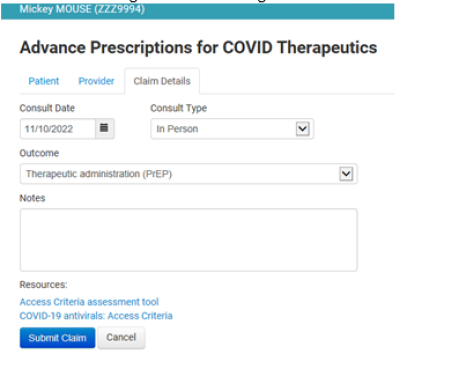 If you encounter difficulty in administering EVUSHELD to patients, the Covid-19 Vaccination Team at Te Whatu Ora – Southern has offered their support for hard-to-reach patients. A process to request this support is in development, and once confirmed, we will share with providers.
And in the non-Covid Space!
Health Reforms & WellSouth Future Direction
We are now just over three months into the health reforms, and WellSouth continues to consider what this means for our general practices, pharmacies, providers, and communities.
The WellSouth Board has confirmed our new strategy, with a clear commitment to equity. I have recorded a short video (12 minutes) that goes into a little more detail on the reforms, the new Board Strategy, and WellSouth's plans to refresh our clinical approach in the coming months. Please click on the link:
Health reforms and WellSouth Future Direction 14 10 2022.mp4
N.B. If you are short on time, you can change the playback speed to 1.5 or even 2. Look in the bottom right corner of the screen to change this.
Any feedback on this method of communication would be appreciated, as we are keen to think of different ways to ensure our messaging reaches as many people as possible.
Join our LTC Working Group
As discussed in the video, our first refresh will be focused on long-term conditions (LTC) and we need your support. We need to ensure our long-term conditions programmes are equitable, grounded in Te Tiriti principles, and work for both those who receive, and those who provide the service.
We are asking anyone interested in being part of this process to join our LTC working group.
What is required of you? Fortnightly meetings from the first week in November until Christmas to provide your thoughts on what a good LTC programme looks like and provide feedback on plans and processes developed. All meetings will be held virtually, and you will be reimbursed for your time.
We are keen to have broad representation across General Practitioners, Nurse Practitioners, Nurses, community pharmacists, and community voices, aiming for about 10-12 people to be on the group.
If you are interested, please email marc.haughey@wellsouth.org.nz
WellSouth and the University of Otago are launching a new Southern Primary Health Care Research Network (SPHCRN)
What is a PHCRN?
Primary Health Care Research networks, (sometimes known as practice based research networks) are designed to produce research that can improve the quality and cost-effectiveness of health services, and contribute information that can benefit a population's lasting health outcomes. Their purpose is to help contribute to the evidence part of evidence-based medicine. Research networks involve (anonymised) data from patient interactions in primary care that can be used for health monitoring, evaluation, quality improvement and specific health research projects.
In health systems overseas like the UK, US, Canada and the Netherlands, these networks are common, and they have contributed invaluable information on the myriad conditions that are managed predominantly in primary care. For example, research from these networks provided critical insight into how best to handle COVID-19 in the community. Several decades ago there existed a more widespread network associated with the Royal New Zealand College of General Practitioners run out of Dunedin, which eventually faded due to lack of funding. Currently, there are a few emerging regional networks starting up, and
We are now launching a network for the Southern region of New Zealand. This network is designed to bridge the gap between research and practice, ensuring that the questions being asked are relevant to clinicians and community members. The SPHCRN will support equity focused primary health care research through providing the infrastructure to support research involving aggregated primary health care data sets. It is being led by Professor Tim Stokes, a GP at Servants in Dunedin and Head of Department at the Department of General Practice and Rural Health, and me wearing a small DGPRH hat as well as my WellSouth hat.
Our Vision: Equitable health outcomes for all, through relevant primary health care centred research that leads to policy change, guided by the principles of Te Tiriti o Waitangi.
Our Mission: To create the infrastructure - first regionally, then nationally - to enable excellent population-level primary health care research to flourish, that monitors the impacts of health reforms and seeks to improve equitable health outcomes, through influencing health policy and service design, with Māori partnership at every level.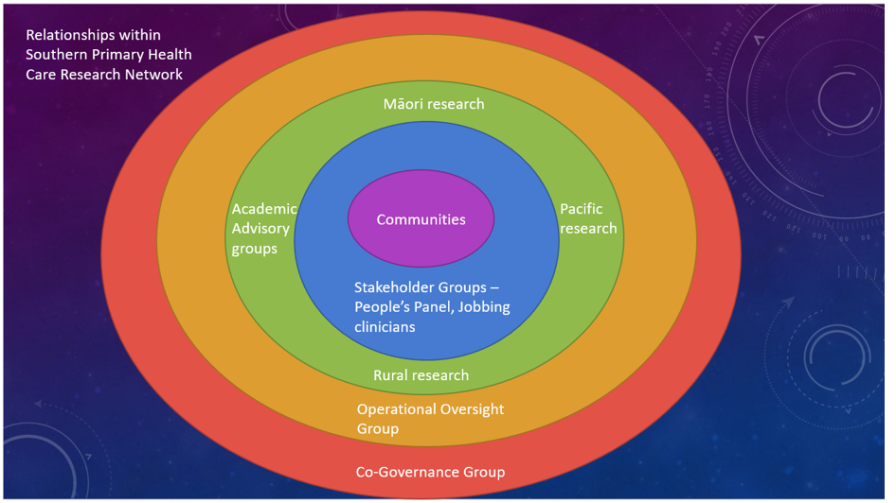 We want to involve any health care practitioners who are interested in research, or who are curious about how to use research to answer burning questions relevant to their daily practice. If you or your practice would like to hear more or get involved please email Dr. Abigail Pigden from the Department of General Practice and Rural Health at the University of Otago (abigail.pigden@otago.ac.nz )
Monkey pox claiming guide and funding framework
Te Whatu Ora have confirmed the funding and claiming for Monkey pox, as per the attached PDFs Including the one titled 'funding table'). The Healthpathway for Monkeypox is available at https://southern.communityhealthpathways.org/1015115.htm When the changes are in the claiming portal we will let you know, please keep a list if you provide any services in the meantime, thanks.
MPX Initial Assessment and Testing
Health information for Special Ukraine visa holders
The attached PDF outlines the fully funded initial health check for Ukraine special visa holders, particularly focused on detecting Tuberculosis. These visa holders are eligible for funded health services in NZ in general.
Special Ukraine Visa Holders - Health Pathways Resource


Accuretic stocks being withdrawn on 31 October
Pharmac have sent the following reminder about Accuretic stocks:
Kia ora koutou,
We would like to update you on the Accuretic (quinapril with hydrochlorothiazide) stock situation, This follows recent advice from Medsafe and Pharmac's Accuretic notification outlining the need for health care prescribers to transition their patients from Accuretic to an alternate anti-hypertensive medication.
We have now been informed by the supplier of Accuretic (Pfizer) that, following further discussions with Medsafe, they(Pfizer) intend to withdraw any remaining stock from distributers on the 31st of October 2022. Prior to this date Accuretic will still be able to be prescribed, although its dispensing will depend on the levels of stock remaining. Pfizer has advised that pharmacies and wholesalers will be able to return any unused stock of Accuretic at the end of the transition period. Pharmacies should discuss the returns process with their wholesaler.
We would advise prescribers to transition any of their patients who are still on Accuretic to an alternate medication with a degree of urgency. The ability of prescribers to claim for first consultation costs in relation to transitioning patients from Accuretic to an alternative will remain in place to assist this process until it is delisted.
Pharmac intends to delist Accuretic from the Pharmaceutical Schedule from 1st December 2022.
De-escalation Training
Earlier this year WellSouth ran a de-escalation webinar, hosted by our Brief Intervention Services Lead, Brenda-Lee Denniston. The purpose of the seminar was to help practices, community pharmacy teams, and other providers better support and accommodate stressed and anxious patients and clients. The webinar is particularly useful for frontline staff, providing tools to manage confronting situations with patients.
We are looking to hold another de-escalation training session in the near future. More details to come.
In the meantime, you can watch the recording from the previous training here – https://www.youtube.com/watch?v=qKYueJr1JPs
The De-Escalation Checklist poster can be found here – https://wellsouth.nz/assets/PDF/De-Escalation-Checklist.pdf?vid=3
Reminder to vote for Nurse Representative Trustee

Your practice will have received notification of the upcoming WellSouth Primary Health Network Trustee election. We have received three nominations for the Nurses Representative Trustee position. We encourage all nurses who are eligible to vote, to complete and return the voting papers by the deadline of 5pm Friday 21 October 2022.

To be eligible to vote, a person must:
be registered as a Nurse by the Nursing Council of New Zealand;
currently practise or ordinarily reside in Otago or Southland; and
be either actively involved or have a direct interest in the pursuit by WellSouth of its charitable purposes.
Could you please forward a copy of the attached letter and voting paper to all of your staff who meet these criteria.
Votes can be returned by:
Personal Statements & Voting Papers
GP/NP Conference – Registration extended and spaces available for Dunedin/Otago practices – 04-06 November 2022 – Te Anau
We've extended the closing date for registrations for the GP Conference until next Wednesday the 19th, and opened up the registrations to all.
Registration and more information here.
10 CME points!!

Sorry for this being a late on Friday email, hopefully it makes for interesting reading next week!
Have a great weekend
Ngā mihi nui
Carol