Health Promotion
The Health Promotion team aims to enable people to increase control over, and to improve, their health and well-being.
Utilising an equity informed approach, our team focus on the environments where we live, learn, work and play, working with whānau, hapū, iwi, consumers, and other groups within our communities. We work alongside relevant primary care and public health providers, and regional public health units to plan and deliver health promotion programmes, ensuring consistency with population health objectives at national, regional, and local levels.
Our key focus areas include:
Mental Wellbeing
Equity
Breastfeeding/First 1000 days
Primary Care Support
Supportive Environments



Mental Health
Books on Prescription

Books on Prescription provides both an adult and youth-focused collection of high quality and professionally reviewed books, apps, videos, podcasts, and useful websites. These recommended and trusted resources are available to help you and your whānau understand, self-manage, and improve mental wellbeing.
Topics include depression, stress, anxiety, wellness, relationships, and many more.
Books on Prescription is FREE and available at your local library across Otago and Southland. If reading a book is not for you, visit the website www.booksonprescription.co.nz to find the many online resources you can watch or listen to instead.
Suicide Prevention Resource Cards
WellSouth developed these cards as suicide prevention focused resources aimed respectively at young people (Tautoko mō ngā rangatahi) and adults (Tautoko mō ngā mātua) living in our communities. These handy pocket-sized cards provide a quick reference to access a variety of helpline numbers for relevant mental health service providers.
You can view each card via these links:
Tautoko mō ngā rangatahi - Supporting Youth
Tautoko mō ngā mātua - Supporting Adults
Please contact health.promotion@wellsouth.org.nz to order these resources.
Breastfeeding Support

BFSOS - Peer Support Programme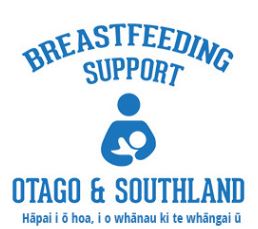 Breastfeeding Support Otago and Southland (BFSOS) is a Peer Support programme created by WellSouth Primary Health Network. This programme aims to help women in our Southern communities to access FREE, friendly, and non-judgemental support to establish, maintain and continue breastfeeding and help with common feeding challenges. All Peer Supporters have completed accredited training and have been police vetted.
For further information, please visit our BFSOS website at www.breastfeedingsos.co.nz/

Our BFSOS Peer Supporters:
Provide a free support service, available at any time – during pregnancy, after birth, when returning to work, or during the weaning stages

Complete training on the normal course of breastfeeding and communication skills

Provide non-judgemental breastfeeding support to help mothers and whānau overcome common barriers and challenges

Provide support via multiple methods to suit your needs and can include one-to-one support, phone, text, email, informal group drop-in sessions, or home visits.

Facilitate regular group sessions and drop-in centres in main centres, including Invercargill, Te Anau, Gore, Balclutha, Dunedin, Oamaru, Alexandra/Cromwell, Wānaka & Queenstown.
To find a local Peer Supporter or info on a drop-in session near you, please visit our website at www.breastfeedingsos.co.nz/Consultant/AllTerritories
Click here to view our Feeding Your Baby resource explaining some common breastfeeding concerns.
Antenatal Breastfeeding Classes – Online or In-Person

Are you Pregnant? Come to our FREE antenatal class to learn about Breastfeeding and what to expect.
Gain confidence with breastfeeding through a one-off group session, share knowledge with your whānau, and find out where to get more support before and after birth.

In-Person Class (Dunedin only)
Expectant mums and partners, support people, and whānau are all encouraged to attend.
Morning tea and helpful resources are included.
When: 9am -12.30pm, last Saturday of the month (unless stated otherwise)
Where: The Valley Project Hub (Fred Hollows Meeting Room), 262 North Road, North East Valley, Dunedin.
For upcoming session dates go to: facebook.com/BreastfeedingClassesDunedin

To book a class or for more information: Email breastfeedingclass@thebreastroom.org
Click the BOOK NOW button on the @breastfeedingclassesdunedin Facebook Page.
Or visit www.breastfeedingsos.co.nz/home/support
Online Classes (Otago, Central Lakes & Southland regions)
The online class is designed to ensure anyone in the Southern region unable to attend an in-person class can still have access to the same support and information. Partners, support people and whānau are welcome to join you, and helpful resources will be provided by mail.
For upcoming session dates and more information:
Go to https://forms.gle/hQpZF6b1vDiWnNsS8
Email health.promotion@wellsouth.org.nz
Or visit www.breastfeedingsos.co.nz/home/support
BURP App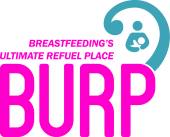 BURP is a FREE website and app to help you find breastfeeding friendly public places (restaurants, cafes, museums, pools, etc.) in Otago and Southland. BURP allows you to see what child-friendly facilities may be available, such as play areas or high-chairs, making it useful for the whole whānau!
You can also leave a review of your experience at any venue to help support others who are breastfeeding to feel confident about going out in their community.
Visit: www.burpapp.co.nz or download the app for FREE from GooglePlay and the App Store.
Feed Safe App

Can I have a drink while I'm breastfeeding? Should I "pump and dump"? How does alcohol affect breastmilk? How long should I wait after having a drink before breastfeeding?
Find the answers to these and many more questions with our Feed Safe app, a handy and quick way to get trust-worthy information on breastfeeding and alcohol, right in your pocket.
Learn more about Feed Safe at http://www.feedsafe.net/ and download the app for FREE from GooglePlay and the App Store.
Supportive Environments
Food Security & Support
WellSouth's Low-Cost Food & Transport Maps are online resources showing basic information for services and groups offering affordable food and transport options in our local communities. Each map features a range of categories such as Community Foodbanks, Produce Boxes & Bags, Free Water Refills, Community Gardens & Orchards, Transportation Services, and Community Food & Meal Services.

Updated maps for Wider Dunedin, Invercargill City, and Queenstown Lakes-Central Otago areas are available online for your use, with additional maps for other Southern locations to be developed.
Click HERE for more information and to view current maps, or click HERE to view the general promotional DLE resource.
For any queries, or to request some DLE cards, please contact us:
Email health.promotion@wellsouth.org.nz
Phone: 03 477 1163