To access COVID-19 testing, call 0800 VIRUS 19. For up-to-date information on COVID-19: Click Here
Mood Boosting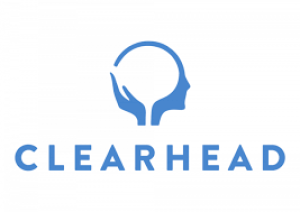 Clearhead
Therapy at the click of a button. Wellbeing tools for self-awareness and mental resilience. Anonymous wellbeing data insights that promote organisational change. Clearhead is a modern EAP provider providing mental health support for workplaces and individuals.
There are many barriers that prevent people from seeking help. It can be difficult to know where to start, or how to reach out. Long wait times and the cost of specialist help can also make it inaccessible.
Clearhead is about reducing those barriers. Clearhead was born in 2018 when medical doctor Angela Lim joined forces with software engineer, Michael Connolly. Clearhead's commitment to serving others and providing a system that is truly accessible to everyone is at the heart of what we do. Designed on the understanding that one-size does not fit all, we put choice, convenience and control back in the hands of the consumer.