World Suicide Prevention Day is a reminder for us that suicide has a large reach that impacts many people in Aotearoa. Every suicide is shocking, every suicide breaks hearts and every suicide is life changing.
World Suicide Prevention Day in Aotearoa 2021 is particularly pertinent as we find ourselves in a Covid Response situation and for the majority of Aotearoa living in a Level 2 space. What this space prompts us to consider is, that while we ask people to reach out when they are feeling like things are not going well in their lives, we also need consider that we need to reach in to people and offer the same supports that we want people reaching out to get.
The theme for World Suicide Prevention Day is Creating Hope Through Action and their message from the International Association for Suicide Prevention (IASP) describe this as,
'Creating Hope Through Action' is a reminder that there is an alternative to suicide and aims to inspire confidence and light in all of us; that our actions, no matter how big or small, may provide hope to those who are struggling. Preventing suicide is often possible and you are a key player in its prevention. Through action, you can make a difference to someone in their darkest moments - as a member of society, as a child, as a parent, as a friend, as a colleague or as a neighbour. We can all play a role in supporting those experiencing a suicidal crisis or those bereaved by suicide.
As the IASP state, our actions need not be giant but can be simple ways of learning, sharing and being there as ways of Creating Hope Through Action.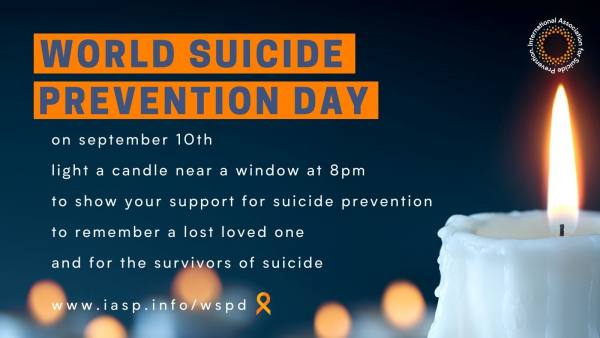 Light a candle to show your support for Suicide Prevention
Upskill yourself in how to be more aware of suicide prevention. LifeKeepers eLearning Workshop is open to anyone aged 18 years or older and is an evidence-based programme where you can learn how to talk responsibly about suicide and gain an understanding of the factors that contribute to being at risk of suicide.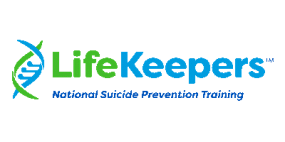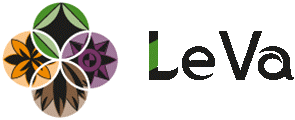 Support Cards
Sharing these reach in and reach out support cards that provide easy access to agencies and networks that are able to korero about the support they can offer in wellbeing, a place to talk, or a broader range of support.
He pai ki te kōrero (Its good to talk)
Tautoko mō ngā matua (Supporting Adults)
____________________
Apps

Manaaki Ora
A self-help wellbeing app to support individuals and whānau to know what to do if they're concerned with someone's mental or emotional wellbeing.
________________________________________________

Mentemia
An app developed by Sir John Kirwan that gives you the tools to make small daily steps that create big changes for your daily wellbeing.
________________________________________________

Smiling Mind
An app designed around mindfulness meditation to assist people in dealing with the pressure, stress and challenges of daily life that has
a range of programs for both children and adults, this is an Australian based app.
__________________________________________________________________
Support within our Southern Region
__________________________________________________________________
Resources
Browse on your computer for resources that can grow your knowledge of what is available for wellbeing and suicide prevention
Suicide Prevention Initiatives - Te-wai-pounamu
________________________________________________
If you, or someone you know needs help right now please
1. If this is an emergency phone 111
If anyone is in immediate physical danger.
2. Or go to your nearest hospital Emergency Department (ED)
3. Phone Mental Health Emergency Services 0800 467 846
4. If you need to talk to someone else:
Free call or text 1737 for support from a trained counsellor