Service manager to join new Invercargill primary care service, further rūnaka support added
Tuesday 20 July 2021
WellSouth's plans for a primary care service in Invercargill has taken another step forward with the appointment of a service manager and a new rūnaka partner joining the initiative.
Anna Gaitt will join WellSouth and lead the development of the new primary care service.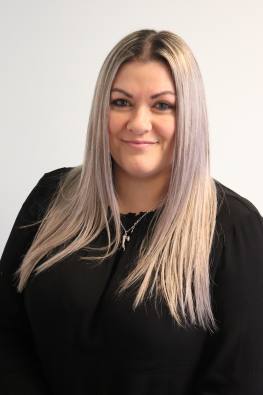 Also this week, Oraka Aparima Rūnaka has confirmed it will join with Hokonui Rūnanga, Waihōpai Rūnaka and Awarua Rūnaka in partnering with WellSouth to create the new primary care service, helping ensure further equity of access to primary care services and health outcomes for all in the Invercargill locality.
Awarua Rūnaka and Hokonui Rūnanga are excited to be partnering as investors with WellSouth in the service.
In recognition of the new service's core aspirations to meet needs, and its commitment to working in collaboration with mana whenua, Waihopai Rūnaka and Oraka Aparima, although not financial investors, are collaborating and will be at the table to ensure the best model of care is developed to serve the community.
New service manager
Brought up in Invercargill, Anna takes up the new role on 09 August, joining from Southern DHB where she has been the Manager for Emergency and Medicine at Southland Hospital and Dermatology and Mortuary across the District.
She says the new primary care service represents a pivotal point in the delivery of primary care in Invercargill: "This partnership provides an opportunity to collaborate with the local rūnaka to better understand what the distinct needs of our community are, and the barriers to accessing healthcare. My aim is for us to work towards removing those barriers and to deliver accessible, equitable and informative care that is patient and whānau-centred, and supports health care delivery in a dignified and respectful way."
"I am passionate about service design and integrated models of care. I want to help improve how primary care and secondary services – especially emergency services and urgent care - work together to provide the best possible health services, delivered in the most appropriate setting," she says. "I am really excited to be part of an initiative that I know will really help people in our community."
WellSouth Primary Health Network CEO Andrew Swanson-Dobbs says Anna shares the WellSouth focus on increasing access to care, particularly for Māori, and its dedication to a true co-design process.
"Anna's experience and her connections in the community will help us with integrated service plans and models of care design. She shares our view that respect and true partnerships are the way to achieve better health services that recognise the needs of the community."
Rūnaka partners
Working with rūnaka partners, WellSouth is continuing to recruit clinical staff for the new service.
he Invercargill primary care service partnership aims to deliver whānau-centred primary care services targeting unenrolled populations, particularly those unable to access primary care. While initially focused on delivering health care services similar to those delivered by general practices and Māori health providers, the partners acknowledge the potential for the scope of services to expand to include other community-based services in the future. This includes partnering with existing community services.
Hokonui Rūnanga Executive Coordinator Terry Nicholas says "Hokonui Rūnanga is committed to developing health services that truly meet the need of those who have been disadvantaged due to being unable to access primary health care. Many of our communities suffer inequities due to the current system. It is an imperative that we not only meet the needs of our existing population but create a model that ensures that there is access for all."
Tracey Wright-Tawha, Executive for Oraka Aparima Rūnaka says they are supporting the other rūnaka investors to support the service.
Louise Fowler, Chair of Awarua Whānau Services and Trustee of Te Rūnaka o Awarua Charitable Trust, adds: "This is an opportunity to establish a partnership where iwi can influence and share their matauranga to enable better Hauora outcomes for ngā whānau katoa. We continue to deliver care to whānau through our existing services but recognise the unique skills and resources that each partner has, and through sharing this we together will be able to deliver more equitable outcomes."
About WellSouth primary health network
WellSouth is the primary health network for the Southern locality, responsible for the delivery of primary health care and supporting general practice teams in Otago and Southland.
View more news